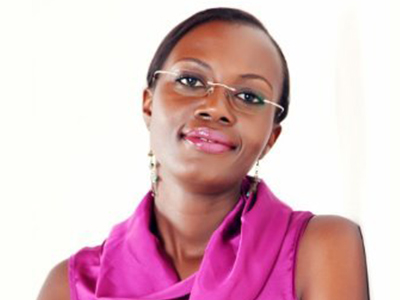 Emerging Voices for Global Health(EV4GH) is a network of young, promising and emerging health policy and systems researchers, decision makers and other health system professionals with an interest in becoming influential global health voices and local change makers mostly from low- and middle-income countries.
In a global health arena, in which age, gender and regional balance should be a point of constant alertness, we were very happy to speak with Dorcus Kiwanuka, Chair of EV4GH to find out more about the programme, and see how it relates to health systems governance.
Can you tell us about the Emerging Voices for Global Health?
One of our key activities is the Emerging Voices for Global Health biannual training programme that has been running in parallel with the Global Symposium on Health Systems Research since 2010. It is an innovative multi-partner blended training that includes face-to-face and virtual training for young researchers and promising policy decision-makers and professionalswith an interest in becoming influential global health voices and/or local change makers.  Besides the training programme, we host webinars; facilitate networking between the cohorts in various regions and have thematic discussions on our Google group.
Currently, we have a call out for the 2018 venture, which is the sixth edition. We are as usual focusing on health systems and policy researchers. But this time we also include a second track for health systems actors. So we are looking for people who are involved in decision-making, implementation or are practitioners in health services and health systems.
Applicants should be passionate about strengthening the health systems within the global context and also at the national level; they could range from activists to journalists to patient advocates. We are trying to capture the interest of these young professionals as well as that of health policy and systems researchers.
Who has participated in previous Emerging Voices ventures?
We have over 200 alumni from 53 countries across the globe. Those selected for these five ventures include a diverse group of people. Many of them were researchers when they joined the venture and have gone on to be researchers in their different countries. Others have taken on more activist roles. We do not track the progress of the alumni on a personal basis but we have a google group and collect information this way.
In the last survey we conducted early 2017, about 45% of the participants said they were working within health policy and systems research; about 10% worked in implementation and were programme managers; about 7% were policy makers and about 3% were clinicians and 1-2% were activists and knowledge brokers.
How do you explore governance as a theme?
In the training, we have themes for discussion; governance is one of the thematic discussions we have had during the virtual training and face-to-face sessions. For example, I was part of the group that looked at governance within the health system and how for example policy and power are relate to governance.
What matters the most in governance?
The first step should be to think about governance and try to understand how it affects health; not merely in health systems but across the board for health. Governance is a theme that has not received enough explicit focus within global health or health systems. It is important to understand that governance plays a big role, for example, if we aim to achieve universal health coverage and the Sustainable Development Goals. Governance is important not only at the global and national levels, but also at the sub-national level, especially in countries that have  decentralized health systems.
During my doctoral studies, I focused on the use of context-specific evidence for decision-making in the planning processes as a way of health systems strengthening. Governance was one of the greatest influences on the use of evidence as a way of strengthening the health system at the sub-national level. Many of the health programmes or projects implemented at the sub-national level did not explicitly consider governance and all the different actors involved. Many programs only involve health managers, forgeting that decisions are not made just by health managers but involve a much broader governance body of people, including politicians and others.
As an alumni of the programme, can you tell us how participating in this helped you get your voice heard in your subsequent work and career?
I took part in the 2014 edition that was in Cape Town, South Africa. At that Symposium I was able to network with a group of 50 participants from Emerging Voices from different countries. Engaging with all these young researchers at the time broadened my network, which continues to grow as I continue my engagement with the EV4GH. The programme is designed to guide young researchers through the Symposium and assist them to get the most out of it. This helped me a lot in deciding which sessions to attend, which people to try and meet and how to connect with other, senior researchers. Personally, the greatest achievement has been broadening my understanding of health systems research and meeting other young people passionate about health systems research and continuing to interact and learn from them.
Who are the coaches on the programme?
We have a broad range of coaches and we increasingly rely on alumni who can be coaches. We partner with several institutions and since the first, 2010 edition universities, organisations working in global health and health systems research have come on board, opening up to a wide range of people within health systems research who now take part.
To view source Click here