EV 2022 Call Summary in English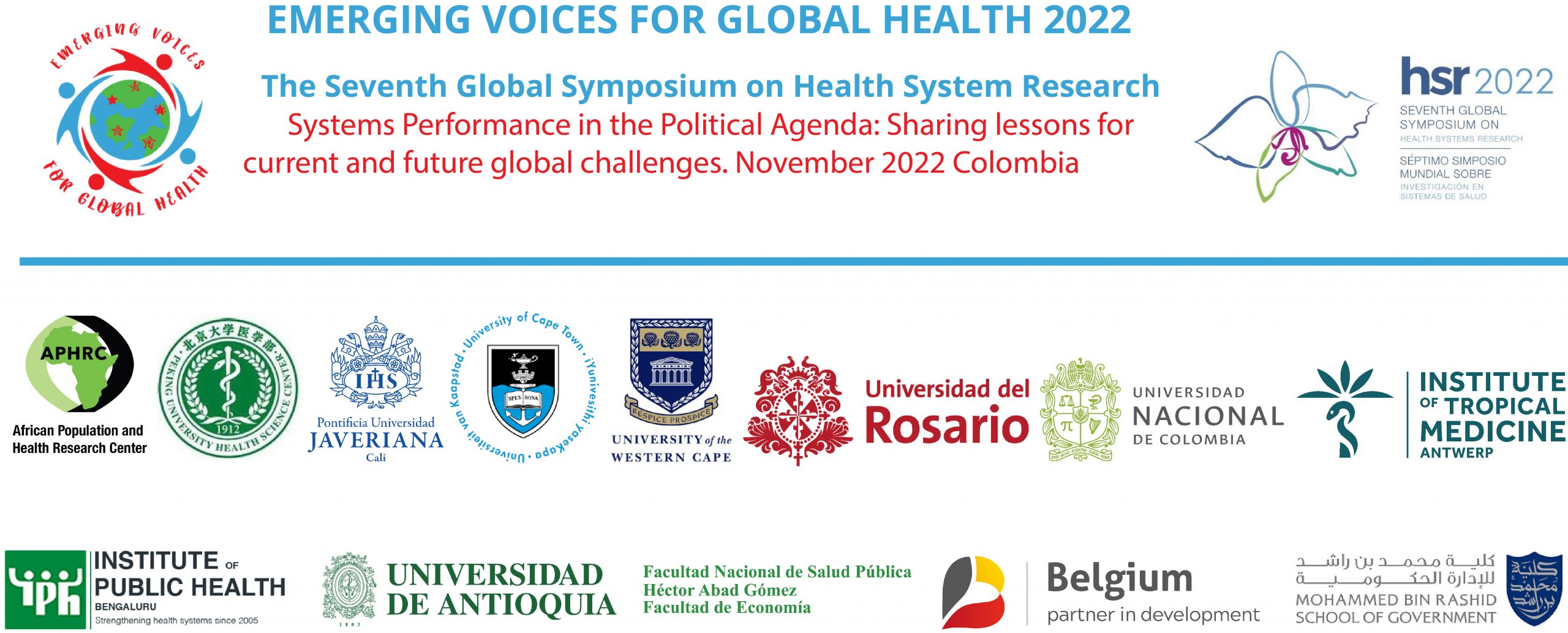 Call for Applications: Emerging Voices for Global Health 2022
Linked to the Seventh Global Symposium on Health Systems Research
Emerging Voices for Global Health (EV4GH) is an innovative mixed training program bringing together several partners and intended for Emerging Voices in Global Health. These Emerging Voices are young and future researchers in health policies and systems, decision-makers, knowledge brokers and other actors in the health system who wish to become influential agents of change at the local level. EV4GH trains and prepares these Emerging Voices to make their voices heard in scientific and political debates at the global level. During the last decade, seven EV4GH training programs have been carried out. Each of these programs was linked to international and regional health events. The next edition will be linked to the seventh Global Symposium on Health Systems Research in Colombia in 2022.
The  EV4GH2022 program includes an e-coaching and distance learning phase (August-October 2022), followed by a face-to-face training phase preceding the symposium (late October – early November 2022). It uses innovative training methods and activities to enable Emerging Voices to effectively present their work or ideas and engage on global health platforms. In addition, the global diversity of Emerging Voices profiles strengthens the social network of participants and allows them to learn about a wide variety of backgrounds. The training program also provides access to the EV4GH alumni network and other thematic working groups of the learned society Health Systems Global.
The EV4GH program is offered in English. Participants must therefore have a good command of English. The EV4GH2022 is open to applicants born on or after January 1, 1982. The application deadline is April 15, 2022. We invite applications along two tracks: the researchers' track and other health system actors' track. In the research track, priority is given to researchers involved in research in health policy and systems. The other health system actors axis targets other young health professionals, activists, policy makers, journalists active in health (systems) issues and other health system actors. Click here for more information on the EV4GH2022 and how to apply.