About Emerging Voices for Global Health
Emerging Voices for Global Health (EV4GH) is an innovative multi-partner blended training program that includes face-to-face training and virtual training components, for young, promising, and emerging health policy & systems researchers, decision-makers, and other health system professionals with an interest in becoming influential global health voices and/or local change makers, particularly in LMIC.
The EV4GH venture was initially conceived by the Institute of Tropical Medicine, Antwerp in 2010 with the aim of empowering health systems researchers from the global South by providing them with intensive skills training and facilitating their participation in global health symposia. After initial success with a small cohort of researchers aspiring for local change and global impact, the EV4GH venture began to involve more institutions from across several LMICs. Five previous EV4GH editions have been organized, all linked to an international or regional global health event. In 2010, EV4GH was linked to the First Global Symposium of Health Systems Research in Montreux, in 2012 to the Second Global Symposium in Beijing, in 2013 to the International Conference on AIDS and STDs in Africa (ICASA) in Cape Town, in 2014 to the Third Global Symposium of Health Systems Research in Cape Town, in 2016 to the fourth Global Symposium of Health Systems Research in Vancouver and in 2018 to the fifth Global Symposium of Health Systems Research in Dubai.
In 2015, EV4GH was accepted as a Thematic Working Group of Health Systems Global (HSG). The key activities of the group include: organising EV4GH events at global health conferences; hosting webinars; arranging young researcher workshops; facilitating networking between different EV cohorts & regions; and Google Group thematic discussions.
Over time, the emerging voices (EV) initiative has acquired a life of its own with over 260 EVs from 6 cohorts (2010-16) representing close to 60 countries in Africa, Asia, Australia, Europe, Latin, North, and Central America. EV4GH has reconfigured itself with a globally representative elected governance board and a secretariat based at the African Population and Health Research Center (APHRC), Kenya.
Emerging Voices for Global Health (EV4GH) celebrates its 10th anniversary. Here is a glimpse at the decade past. 6 ventures of EV4Gh have been successfully conducted so far. We look forward to the upcoming EV 2020 venture and many more to come. 
In November 2022, I had the opportunity to serve as a facilitator for the Emerging Voices for Global Health face-to-face (F2F) training in Medellin (EV4GH 2022). During the three weeks of high adrenaline and activity at the EV4GH venture and Health Systems Research symposium (Bogotá ), I journaled my observations and reflections from the sessions which took place indoors (big talks, debates, fishbowl)…
read more
Testimonials of the participants
Testimonials of public health experts
I work at the Institute of Tropical Medicine Antwerp as a communication officer. I have been involved in the EV 2012 and 2014 ventures. I mainly focused on social media, communication and helping the EVs make their presentation look more visually appealing and engaging. I also have been involved in the distance learning phase of the program where I got to work with the EVs from the very beginning and watch their progress. I think to be an EV is also great fun - I see that they form friendships and broaden their network which are also essential parts of the "EV experience".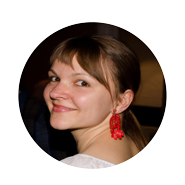 Ildiko Bokros
I was an Emerging Voice for Global Health in 2014. The program enabled me to gain a strong understanding of the macro-level trends, debates, and discussions in health systems research. Being a part of the EV network has given me an opportunity to collaborate with alumni and encouraged me to become a more active blogger and more effective communicator.
Kerry Scott
Being an EV has provided the platform to be a changemaker speak my mind right and engage differently the opportunities extend beyond the program and had described such opportunity has been critical for one's Korea in health systems research from one young researcher to another.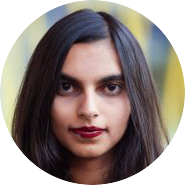 Shakira Choonara
Inspired set of mentors, a great family, the best platform to raise your voice, share ideas and learning from others - this is what being an EV has meant to me. It empowers us to take on the most important health challenges of today and the future.
Erlyn Macarayan
I work at the Institute of public health in Bengaluru. I am health systems research working on various topics related to strengthening health systems . I went to the emerging voices training program in the year 2010. Program has enormously help me with trying to find a balance between focussing on rigorous research as well as trying to see that the research gets into impact.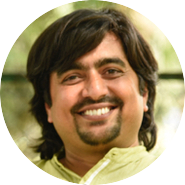 Prashanth N S